Tuesday 2.2.16 - RACE UPDATES:

TRAIL:
The race start will be at the Cantwell end of the highway, and we are planning for the start line to be at the "Closed for Winter" sign. From the start line, the first few miles are snow covered, and fast. Approximately 10 miles out from the start there is some extremely rough road with ruts where vehicles were stuck – this section is beyond repair. Keep your eyes open!

The race turn-around is expected to be at approximately Mile 17 Denali Highway (25 miles east of Maclaren Checkpoint). The train will cross BLM property for less than one mile during the turnaround and will be very clearly marked. All markers will be retrieved by race personnel after the last team makes the turn-around.
*No stopping/straw/feeding is allowed on the BLM property.*
Please be sure any stopping/straw/feeding only be used within the State of Alaska DOT right of way.

TRAIL MILEAGE:
Start to Alpine (mile marker 68): 62 miles
Alpine to Maclaren (mile marker 42): 26 miles
Loop to Tangle Lakes (mile marker 17) & back to Maclaren: 50 miles
Maclaren to Alpine: 26 miles
Alpine to Finish: 62
Total Mileage: 226 miles

FOOD DROPS:
Food drops must be dropped off at the start location of the race by 12:30pm – the "Road Closed" sign on the Denali Highway.

MUSHER MEETING:
**Musher #1 must be present at both the meeting and the banquet.**
Location: Time 2 Eat Again – located next to the Tesoro gas station on the Parks Highway just south of the intersection with the Denali Highway.
Time: 12 noon
Please arrive with the rules read and understood. The meeting will be very short. All questions should be emailed in advance of the musher meeting.
**Time 2 Eat Again will be offering a Musher Lunch Special: $9 pulled pork sandwich with a side of coleslaw. Full menu and beverages will also be available for purchase.

WATER:
We cannot guarantee HOT water – we can only guarantee wet water. For questions, see Rule #27. =)

CELL PHONES:
Cell phones are allowed.

DROP DOGS:
You are required to have drop cables suitable for dogs left at checkpoints during the race. The Race Committee will provide a picket chain with no "drops" on it for dogs left by any teams during the event.
Adequate food and straw must be provided by mushers for layover dogs.

MUSHER BANQUET: The time has been moved up from 12pm to 10am on Sunday, February 7th.

PURSE:
1st - $5,000
2nd - $2,000
3rd - $1,000
4th - $750
5th - $500
6th - $250
Wednesday 1.13.16 -
LODGING UPDATE:
If you will be in need of lodging in Cantwell, your first and only option will be at the
Backwoods Lodge
. 907-987-0960
As of writing this they have 9 rooms available and 2 dry cabins. Prices do vary depending on number of guests.
Water will be available to you for your team.
Visa/MC are accepted for payment.
***Please be courteous and make sure that you clean up very well after your dogs, also please refrain from drying dog gear (harnesses & coats) inside the rooms as they have had issues with the smell lingering in the past. Thank you!!
Powered by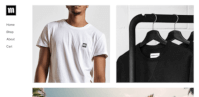 Create your own unique website with customizable templates.